We are your trusted local bath remodeler when it's time to update your shower, replace a worn-out tub, or improve safety and accessibility in this all-important space.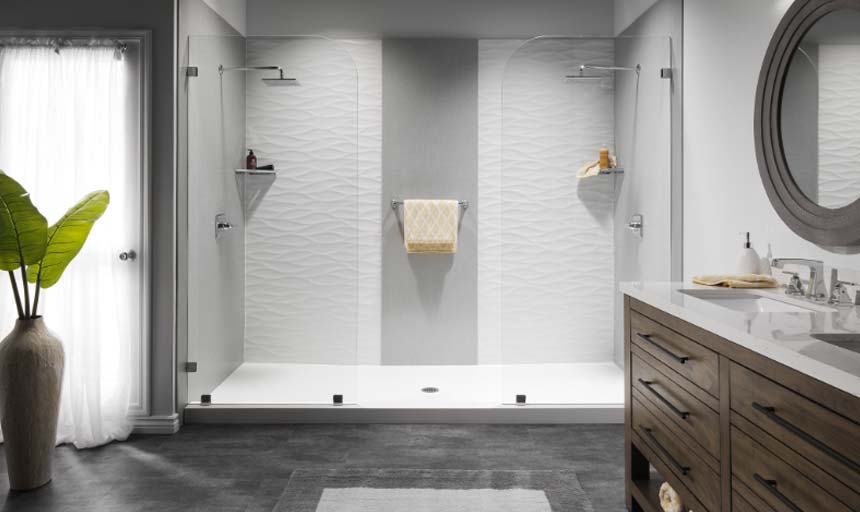 A Luxury Bath Renovation
Quality Materials Made in the USA
Our durable high-gloss acrylic stands the test of time, featuring a non-porous surface that is much easier to clean than traditional tile. Systems are custom-built based on the exact measurements of your bathroom to ensure a proper fit.
Mold and Mildew Resistance
Our products are exclusively infused with Microban® antimicrobial technology to protect against mold and mildew growth.
Fast One Day Bath Renovation
No matter the size or configuration of your space, our high-quality installation team can complete the process quickly—even in as little as one day.
Customized Bathroom Design
With an extensive catalog of styles, colors, and accessories to choose from, we can help you design a space that is ideal for your unique personal style.
Satisfaction Guaranteed
Our commitment to quality ensures that your purchase will satisfy you for a lifetime. We offer a hassle-free limited lifetime warranty on our Luxury Bath systems.
Gallery
Find inspiration for your next bathroom remodeling projects among our gallery of Luxury Bath designs.