Long Island Heating
From emergency repairs to equipment installations, we can meet the heating needs of any Long Island home.
SYSTEM TYPES WE SERVICE
Furnaces
Boilers
Heat Pumps
Ductless Mini Split Systems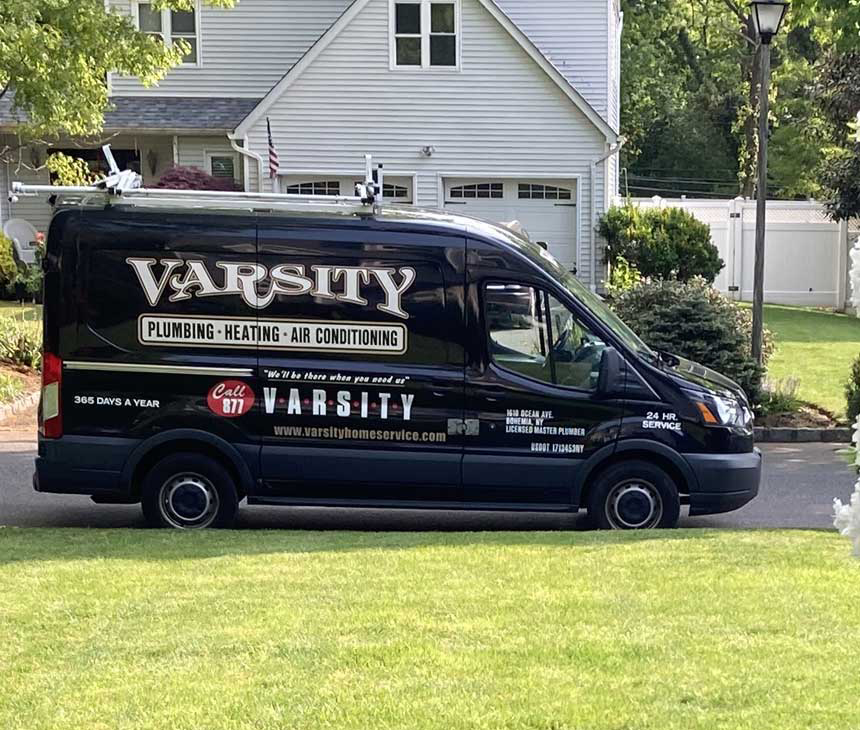 HEATING SPECIALISTS WHO CARE ABOUT YOUR COMFORT
With more than half a century of heating service experience, Varsity Home Service has seen it all. You're in great hands with our reliable team.
FAMILY-OWNED CARE
We value being a part of the Long Island community. Over 60+ years, three generations of family members have demonstrated the same commitment to treating our neighbors with honest, professional service. This dedication has earned Varsity Home Service multiple awards – including "Best Gas Heating Company of Long Island" presented by Bethpage FCU!
24/7 CUSTOMER SERVICE
Heating emergencies can happen any time. That's why we feel it's important to connect you with a live customer service team around the clock. Give us a call or connect with us digitally through our webchat and online scheduling tools.
COMPETITIVE PRICING
We believe in fair pricing for all of our heating services. To make it even easier to budget for your home's heating needs, flexible financing options are available. We also offer special discounts to seniors, first responders, and military veterans.
100% SATISFACTION, GUARANTEED
At Varsity Home Service, we stand by our team, our expertise, and the quality of the equipment and materials we use. That's why our work is always protected by Performance and Satisfaction Guarantees!